Pinaisara Waterfall Basin &
Star Sand Beach & Caving Set Tour
Good tour for winter time Oct to Mar. You can enjoy Subtropical Jungle.
Go to * Pinaisara waterfall basin in the morning. Tour consist of kayaking on the river and hiking on a beautiful mountain path to the basin of falls.
In the afternoon, going Star Sand Beach to see star sand and going Cave with flash light.
Caving takes about 1 hour total. Star sand beach is the most famous beach in Iriomote Island.
*Pinaisara waterfall is the largest waterfall in Okinawa , with a height of about 55m. "Pinai" means a beard and "sara" means a waterfall.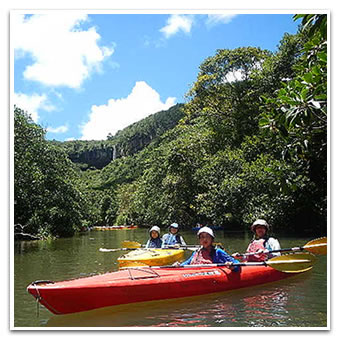 Going Pinaisara Waterfall Basin !
Kayaking mangrove river about 40 minutes, and Jungle Trekking 20 minutes. need to retrun same way.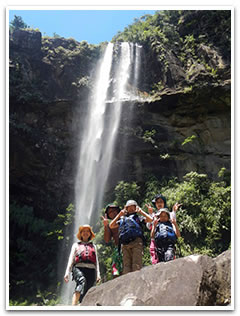 At basin of Pinaisara Waterfall, you can swim, flow with your life best, and relax at basin pool.
Feel super good at there.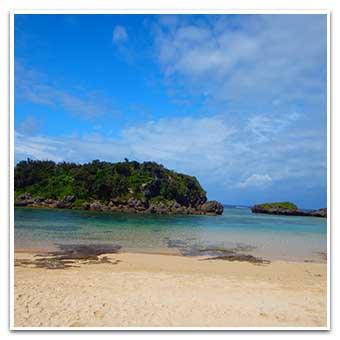 Star Sand Beach
Take a break at Star Sand Beach which is the most famous, in Iriomote Island.
Let's find star sand.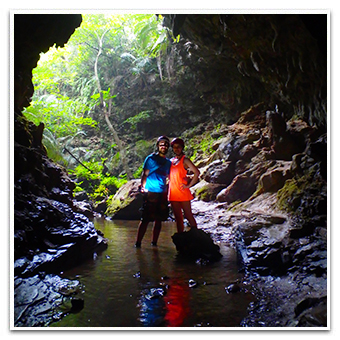 Explore three caves small, middle, and long.
The last cave is completely dark no light at all.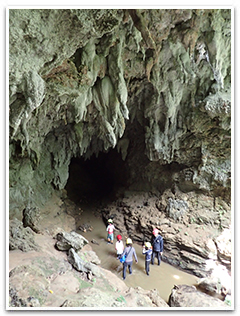 You will see unreality world.
Direct Booking Discount Campaign from here !! ¥1,000 off / per
Tour Available
All Year Recomend witer Oct to Mar
Required age
Over 5 years
Fees
Adult ¥13,000
Child under 12 years ¥11,000
Direct discount ¥ 1,000 off
Tour lenght
6h~7h
Items used
River Kayak, Boots, and Snorkeling set
Your Preparation:


Please bring drinking water for the tour. (1-2 500ml bottle)
Bring some cloth for change if you come from Ishigaki.
Be ready for getting wet. Wear swimsuit inside.

Price includes :


Shoes, waterproof bag, backpack and lunch.

Caution:


Depending on the weather conditions, the tour route might be modified, or ended early for safety purposes.
Rough Time Table
9:00
Pick up your hotel or Uehara Port.
9:30
Prepare for Pinaisara waterfall Kayak tour.
10:00
Start Kayaking.
10:50
Start Trekking to the Pinaisara Waterfall Basin.
11:10
Arrive Pinaisara Waterfall Basin. Free time & Lunch. You can swim at Basin pool.
12:00
Leave waterfall. Start trekking.
12:20
Kayak start. Back to strating point.
13:20
Finish Kayak ! Move to Star Sand Beach for Taking a Break.
13:45
Go to Cave
14:00
Cavning Start
15:00
Caving Finish
15:30
Arrive to your Hotel or Uehara Port