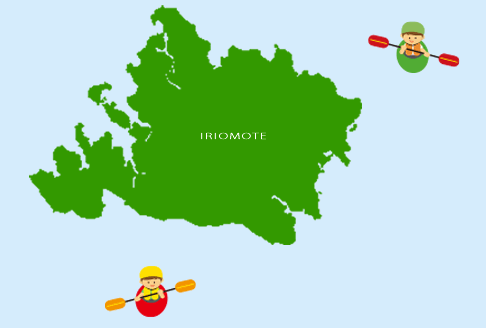 Iriomote Island 「
Mangrove canoe (kayak), sea kayak, trekking, canyoning, snorkelling

」:Osanpo Kibun

Iriomote Island is a place where you can enjoy a beautiful Shinny Emerald Green Ocean all year round. Most of the island is covered by a Sub tropical juggle and mangrove forests. While you are here you can relax on the beach, and take a hiking, kayaking, or snorkeling tour with one of our 「well trained professional guides」.

We take good care by English for prosessing your Booking until your tour Day by Mail or Phone Call.
Feel free to ask us any your Questions and warries.